TRAINING

SWIM
Open Water Coming Soon

BIKE (Group Spin)
Please join our Sponsors group rides at Mike's Bike Shop and Fitworks.

Looking for a ride. Join Moncton – Ride Share on Facebook.

RUN
Done for the season – Watch for our Brick Sessions

2016 TRIATHLON SEASON IS ALMOST HERE

The 2016 Triathlon season is almost here and it starts with our own our own hosted race, the Moncton Duathlon (Register at Race Roster). Get yourself registered and join in on our next Brick session being held at Centennial Park on Monday May 23, 2016 @ 6:PM. This is a great session to ask questions about setting up transition, transition and race rules, plus get a look at the 2016 Moncton Duathlon course so there are no surprises on race day. The 2016 run course has been changed to remove some crossover and keep the run more in the park for a better overall experience. We have even made our run distances much closer to the Official Sprint Distance.
Make sure to pick your club when you register for any race in New Brunswick. This will ensure that we get all the points that we deserve towards the Club Award at the end of the season. We have lots of race options from seasoned races and even a few new ones added to the schedule this year. Check out Race Roster for all of the 2016 events.
2016 MONCTON DUATHLON REGISTRATION OPEN

Get yourself registered for the Season Opener – The Moncton Duathlon (Our own clubs Race). Register at Race Roster.
SPIN SESSION ADDED FOR 10 WEEKS @ YMCA of Greater Moncton

We have done it again with the help of the YMCA of Greater Moncton. We now have another coached spin session on Thursday evenings from February 11, 2016 – April 14, 2016 from 7:15 pm – 8:15 pm. There are 30 very new bikes available in a room dedicated to spin. This is a Southeast Storm Member spin where Club members that are YMCA members will spin for free and non-YMCA Storm members will pay $2 per session. Please be sure to have your club membership card for entry.
***Due to child protection policies that the YMCA has, anyone that has never had their picture taken by the Y needs to do that the first night only, so arrive early enough for that.***
2016 MEMBERSHIP NOW OPEN
Our 2016 Southeast Storm Triathlon Club Membership is now open. We have changed the membership process which will now keep all of your information to make it easier to renew next year. You will also be able to edit your information when things change. Please note that you will have to keep an eye on the e-mail address associated to your PayPal account as it will be the link to your membership.
***PLEASE NOTE THAT A TRINB MEMBERSHIP IS NOT REQUIRED TO BE A MEMBER OF THE SOUTHEAST STORM TRIATHLON CLUB***

TRIATHLON NEW BRUNSWICK ANNUAL MEMBERSHIP – CHANGES FOR 2016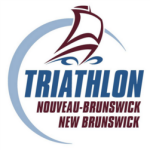 TriNB have undertaken a review of our 2016 membership process and as you register for 2016 races or just wish to be a member of the organization going into next year you will see the fee structure below. The $50.00 fee includes the previous $10.00 (now $15.00) that was included in race fees last year. So the more you race in NB the better value your membership becomes, race 4 times in NB and the membership is paid for.

IMPORTANT NOTE: You are not required to be a Full Year TriNB Member to be a member of the Southeast Storm Triathlon Club. The club will pay a fee per member to TriNB that is included in your Southeast Storm Membership Fee. You will be required to obtain a day or year TriNB membership if taking part in any races in NB.
Single Day – $15 per Race

Junior Membership – 1 year $25.00 (14-19 years of age by December 31st, 2016)

Full Year Membership – Valid between Jan 1, 2016 — Dec 31, 2016 $50.00
Benefits of Annual Membership
Annual members have the $15 per race day fee waived by sanctioned races

Insurance coverage at all sanctioned TriNB events

Access to member only insurance options through our insurance provider

Free subscription to Triathlon Canada magazine
CHOICE HOTELS – 15% Off
The Southeast Storm Triathlon Club has teamed up with Choice Hotels to make traveling a little more enjoyable and convenient and well save up to 15%!