TRAINING

SWIM
Monday's Jan 4, 2016 – April 25, 2016 (Coached)

Wednesday's Jan 4, 2016 – April 25, 2016 (Not Coached)

7:30-8:30 CEPS UdeM


BIKE (Group Spin)
Monday's Jan 4, 2016 – April 29, 2016
Wednesday's Jan 4, 2016 – April 29, 2016

6:15-7:15 CEPS UdeM
Thursday's Feb 11, 2016 – April 14, 2016

7:15-8:15 YMCA Moncton (Free for YMCA members, $2 for non-YMCA Storm members)


RUN
Thursday's Jan 4, 2016 – Apr 29, 2016

5:30 – Horseman Loop @ end of Horseman Road
Speed Work with Marc Beaudoin
Thursday's 6:30-7:15

5km outdoor run at Fitworks Dieppe
SPIN SESSION ADDED FOR 10 WEEKS @ YMCA of Greater Moncton

We have done it again with the help of the YMCA of Greater Moncton. We now have another coached spin session on Thursday evenings from February 11, 2016 – April 14, 2016 from 7:15 pm – 8:15 pm. There are 30 very new bikes available in a room dedicated to spin. This is a Southeast Storm Member spin where Club members that are YMCA members will spin for free and non-YMCA Storm members will pay $2 per session. Please be sure to have your club membership card for entry.
***Due to child protection policies that the YMCA has, anyone that has never had their picture taken by the Y needs to do that the first night only, so arrive early enough for that.***
2016 MEMBERSHIP NOW OPEN
Our 2016 Southeast Storm Triathlon Club Membership is now open. We have changed the membership process which will now keep all of your information to make it easier to renew next year. You will also be able to edit your information when things change. Please note that you will have to keep an eye on the e-mail address associated to your PayPal account as it will be the link to your membership.
***PLEASE NOTE THAT A TRINB MEMBERSHIP IS NOT REQUIRED TO BE A MEMBER OF THE SOUTHEAST STORM TRIATHLON CLUB***

WINTER/SPRING TRAINING STARTS JANUARY 4, 2016
Our Fall Sessions have ended for the season. Have a very Happy Holiday and keep up the training to get ready for 2016

Winter/Spring sessions will run from January 4, 2016 to April 29, 2016 (With Southeast Storm Membership Card)

Monday & Wednesday Spin with Roberto Piccinin @ CEPS UdeM 6:15-7:15 pm (This guys will keep you in biking shape – Trust us)
Monday Swim @ CEPS UdeM 7:30-8:30 pm with Coach Kim Buck
Wednesday Swim @ CEPS UdeM 7:30-8:30 pm Not a Coached Session (Do It Yourself Swim)
**Thu

rsday's

RUN 5:30 – Outdoor Speed Work with Coach Marc Beaudoin @ Horseman Loop (End of Horseman Road in Industrial Park by Action Truck – First Set of lights on Berry Mills Rd – Very End of Horseman)

Thursday's RUN join us for a 5km run at Fitworks (Dieppe) 6:30-7:15 pm
Thursday's Spin @ Greater Moncton YMCA 7:15-8:15 pm ($2 for NON-YMCA Southeast Storm members)

**NOTE: We have cancelled the indoor track a CEPS due to low numbers and the high cost of the track rental. Marc will continue with the speedwork block outdoors. Meeting location will be Horseman Loop (End of Horseman Road in Industrial Park by Action Truck – First Set of lights on Berry Mills Rd – Very End of Horseman). There will also be Tuesday sessions announced.
TRIATHLON NEW BRUNSWICK ANNUAL MEMBERSHIP – CHANGES FOR 2016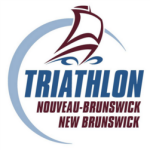 TriNB have undertaken a review of our 2016 membership process and as you register for 2016 races or just wish to be a member of the organization going into next year you will see the fee structure below. The $50.00 fee includes the previous $10.00 (now $15.00) that was included in race fees last year. So the more you race in NB the better value your membership becomes, race 4 times in NB and the membership is paid for.

IMPORTANT NOTE: You are not required to be a Full Year TriNB Member to be a member of the Southeast Storm Triathlon Club. The club will pay a fee per member to TriNB that is included in your Southeast Storm Membership Fee. You will be required to obtain a day or year TriNB membership if taking part in any races in NB.
Single Day – $15 per Race

Junior Membership – 1 year $25.00 (14-19 years of age by December 31st, 2016)

Full Year Membership – Valid between Jan 1, 2016 — Dec 31, 2016 $50.00
Benefits of Annual Membership
Annual members have the $15 per race day fee waived by sanctioned races

Insurance coverage at all sanctioned TriNB events

Access to member only insurance options through our insurance provider

Free subscription to Triathlon Canada magazine
CHOICE HOTELS – 15% Off
The Southeast Storm Triathlon Club has teamed up with Choice Hotels to make traveling a little more enjoyable and convenient and well save up to 15%!