YOUR 2018 BOARD OF DIRECTORS 
We want to take a moment and thank our Board members who stepped down at the end of the 2017 Membership year for all of their years of support and time. We also welcome our new members and thank our members who are continuing to help make our club a success.
SPRING & SUMMER TRAINING
The snow is gone and the warm is coming. We will be kicking off our spring and summer training sessions over the next month.  
Swim - Coming soon once the water warms up outside
Group Rides - Group rides are going to take place on Saturday mornings starting May 12, 2018 @ 8AM. Please watch our Facebook events and Events Calendar page for ride details and meeting locations. Please note that the average speed is 25kph. You should be able to average that speed over the duration of the distance to be part of the group ride. 
Brick (Bike/Run) - Wednesday's - Starting soon
2018 MEMBERSHIP NOW OPEN
Our 2018 Southeast Storm Triathlon Club memberships are now available for sale at a price of $60 for Individual Membership, $85 for Family Membership and $20 for Student Membership on Race Roster.
***PLEASE NOTE THAT A TRINB MEMBERSHIP IS NOT REQUIRED TO BE A MEMBER OF THE SOUTHEAST STORM TRIATHLON CLUB***
TRIATHLON NEW BRUNSWICK ANNUAL MEMBERSHIP
TriNB have undertaken a review of our 2016 membership process and as you register for 2016 races or just wish to be a member of the organization going into next year you will see the fee structure below. The $50.00 fee includes the previous $10.00 (now $15.00) that was included in race fees last year. So the more you race in NB the better value your membership becomes, race 4 times in NB and the membership is paid for.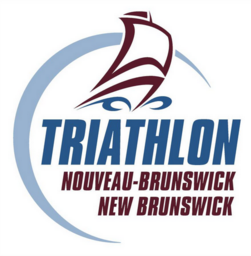 IMPORTANT NOTE: You will be required to obtain a day or year TriNB membership if taking part in any races in NB.
Single Day – $15 per Race
Junior Membership – 1 year $25.00 (14-19 years of age by December 31st of each year)
Full Year Membership – Valid between Jan 1 — Dec 31 $50.00
Benefits of Annual Membership
Annual members have the $15 per race day fee waived by sanctioned races
Insurance coverage at all sanctioned TriNB events
Access to member only insurance options through our insurance provider
Free subscription to Triathlon Canada magazine